Though we successfully run a couple of businesses related to construction and beautification of homes, offices and factories, it never ever occurred to me that a independent Bunglow is anything that I desired.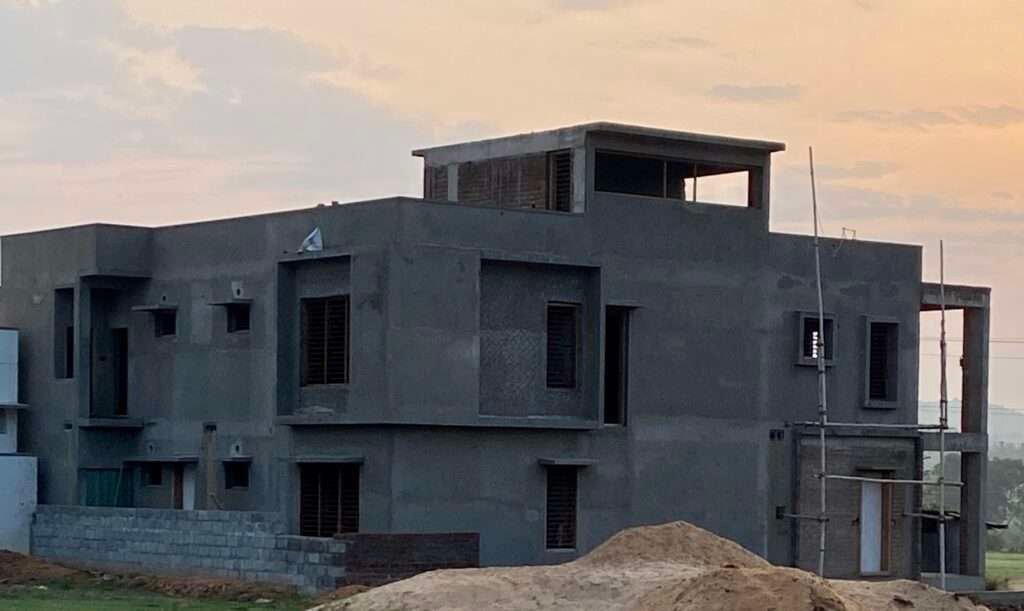 Warren Buffett, Samir Chaudhary-(my boss when I was working before forming Vinra) were all the idols I looked upon, for their simple living, optimised small homes as well as their commoner approach to life with extraordinary business acumen.
I live in a spacious three bedroom apartment in the city of Bangalore. Though plush and spacious, it hit me hard during these days of lock down. With a naughty little one who is just about six years, unwilling to be locked down within the walls and doors of the apartment, wants to go cycling, play-area, walk around, visit friends so on and so forth. It's really a task to curtain the little mans tantrums with whatsoever excuses.
The most I missed than anything is a decent office space with a good network coverage and a Wi-Fi with a better backdrop for video conferencing. Though there was unlimited high-speed internet for all the Netflix and Amazon prime, I hadn't given so much importance for the office space with some privilege of privacy and no hindrance from any of the noise from the whistles of the pressure cookers or off my little one shouting around or of my wife shouting for an helping hand.
This is when I convinced them to pack up to the estate house back in Coorg or Chikmagalur. We did so and that turned out to be a good decision. I have a decent place to set up an office, nice little place along with the entire open yard for workout and play badminton, spacious play area for my son with a clutter free experience even in the lock-down. This is when it struck to me that, it should be the same in Bangalore city. Had it been, I need not have panicked to rush to the estate house during the announcement of lock-down. The question is the affordability. Can I afford? The answer is yes and I have already decided to allot one of the plots to myself and construct a bungalow just enough for all of us with all the requirement I wish I had in the apartment.
More than the space and the phobia, it is the apartment association and the managing committee that accelerated the entire decision. There was too much restrictions, because the society is filled with HNI's with history of frequent flying and until the flights were pulled down, there was anguish. It's difficult to explain and control kids to abstain from their routines of cycling or going to the play area. The people in the society panic more often and every one has their own opinion. The decisions are sometimes abrupt and sometimes out of panic. You are expected to follow, even if you don't want to. Expecting a change would mean favoritism.
Being in the construction industry myself and constructed over a few hundred structures already, I had always advocated for a life in an apartment for the safety it offers and the comfort of the amenities- clubhouses, swimming pools, play areas etc. but with the COVID-19 that had to be changed permanently. COVID-19 proved beyond one's idea, of the importance of an independent home. It could be home within the city or on the outskirts or a farmhouse or weekend home that is independent. It is now a requirement than a Luxury.
If you empathize and are also in line with my thoughts we would like to help you from finding the right place, a plan, the construction and of course the beatification as well. Not to mention we can assist you with the finances as well.
Please visit www.vinragroup.com