Modular kitchens are the latest trend in kitchen construction. They consist of smaller units or modules which are put together to form a complete kitchen setup and can be rearranged according to your preferences, needs, and requirements. But there are many more things that you should know about them before making the big decision to buy one for yourself or your home. In this article, we'll talk about seven different types of modular kitchens in India.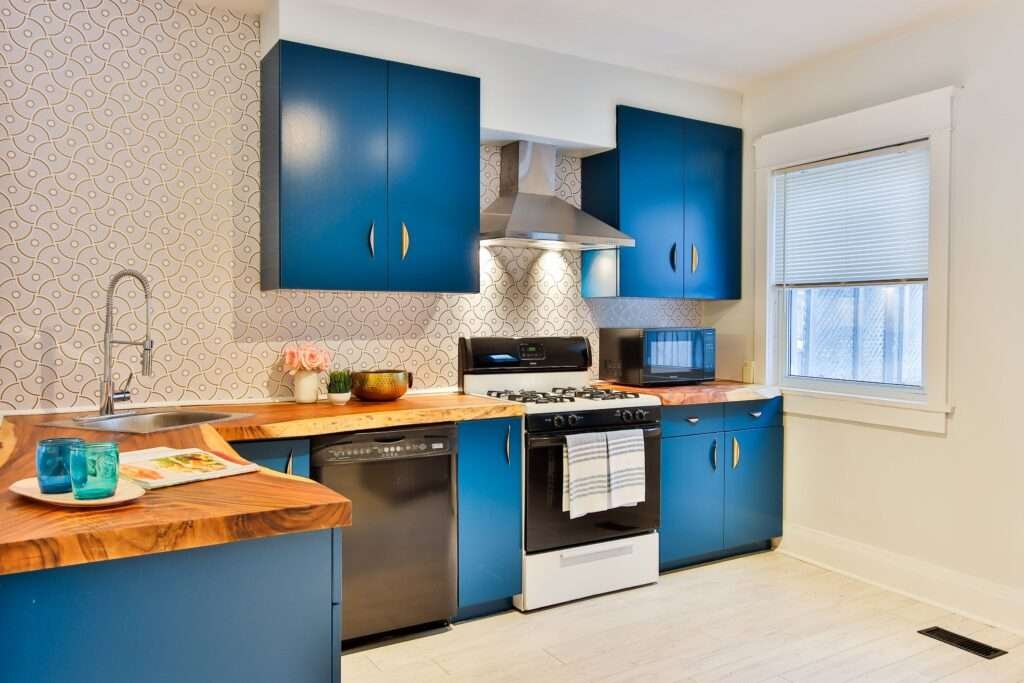 A modular kitchen is a great way to save money on your kitchen construction. By choosing prefabricated or semi-custom cabinetry, you can save up to 50% on the cost of your kitchen. Plus, modular kitchens are easier to install than traditional kitchens, so you can save on labor costs as well. Here are 7 different types of modular kitchens you can choose from:1. L-Shaped Kitchen: This type of kitchen is perfect for small spaces.
2 – Budget modular kitchen
A budget modular kitchen is perfect for those who want a beautiful kitchen without spending a lot of money. This type of kitchen usually has pre-made cabinets and countertops, so the construction process is quick and easy. Plus, you can find a variety of styles to match any home décor.
3 – Premium quality modular kitchen
A modular kitchen is a kitchen that is made up of modules or units. It is a type of construction in which the kitchen is built in modules or units. The advantage of a modular kitchen is that it can be easily assembled and disassembled. It is also easy to install and uninstall. A modular kitchen is also known as a unit kitchen or a factory-made kitchen.
4 – Lightweight modular kitchen cabinets
These are the most popular type of modular kitchen cabinets in India. They are made from plywood or particle board and are very lightweight. builders prefer them because they are easy to work with and can be easily installed. Plus, they are very affordable. Construction grade modular kitchen cabinets (five sentences): These cabinets are made from MDF or hardwood and are much heavier than the lightweight ones. They are also more expensive. But, they are much more durable and will last longer.
5 – Different Kitchen Sizes
Modular kitchens are available in different sizes that can be customized as per the builders or the construction company. The kitchen size can range from a small 10×10 sqft to a large one of 500 sqft. The most common kitchen size is the 12×12 sqft modular kitchen. This size is perfect for families with 2-3 members. If you have a family of 4 or more members, then you should go for a larger size like the 16×16 sqft modular kitchen.
6 – Commercial kitchens
A commercial kitchen is a kitchen that is used for other than domestic purposes. They are usually found in restaurants, canteens, hotels, hospitals, educational institutions, and other places where food is prepared and served. Construction of a commercial kitchen requires more careful planning than a domestic one. Kitchen modules are available in different sizes and specifications to meet the diverse needs of commercial kitchens. The most common type of modular kitchen found in India is the Straight Kitchen. This type of kitchen is the most efficient layout for small spaces.
7 – Small kitchens
Modular kitchens are becoming increasingly popular in India, as they offer a number of advantages over traditional kitchens. For one, they are much easier to construct, as all the pieces are pre-made and simply need to be assembled on site. This also makes them more affordable than traditional kitchens, as you don't have to pay for custom cabinets or countertops. Plus, modular kitchens can be easily customized to fit your specific needs and tastes.